Couple in a Car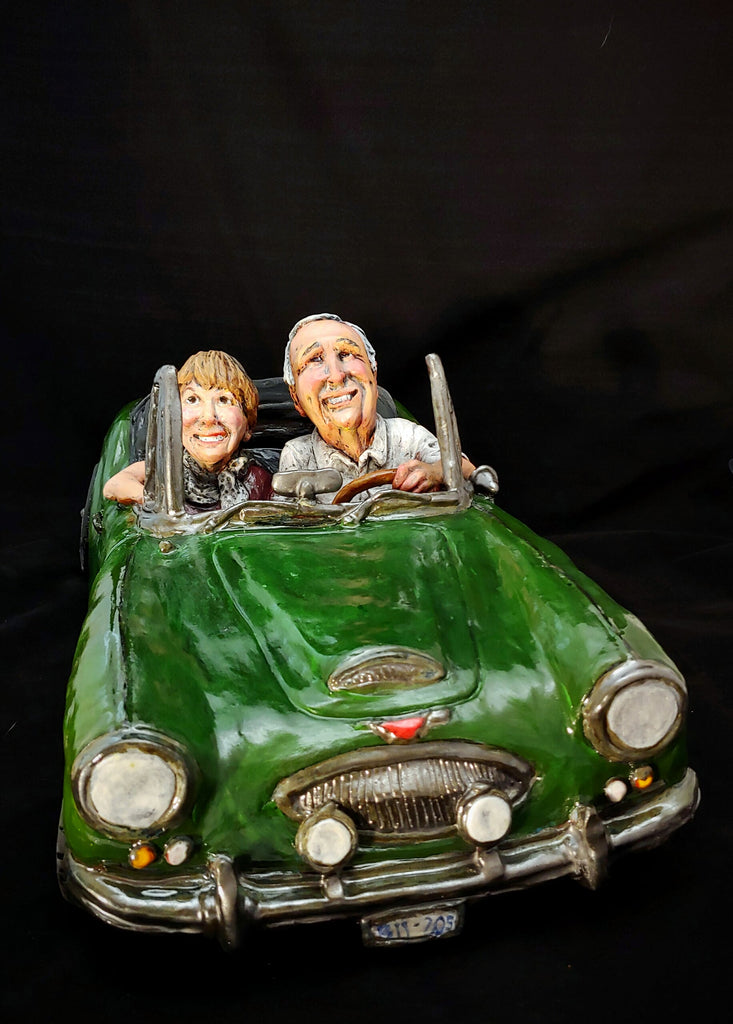 I consider portrait commissions to be legacy work, they are an important part of my studio practice. It is such an honor to portray someone's story in clay. I enjoy the process of working with my clients, discussing the focus, figuring out a pose, adding special details and getting the right likeness to create a work of art that celebrates a life. 
From one pet on a couch to 3 generations of one family, anything is possible. Over the past 35 years my portrait work has found its way in private collections across continents including Canada, USA, the United Kingdom and Japan.
For more information on Commissions, please 
contact me
.